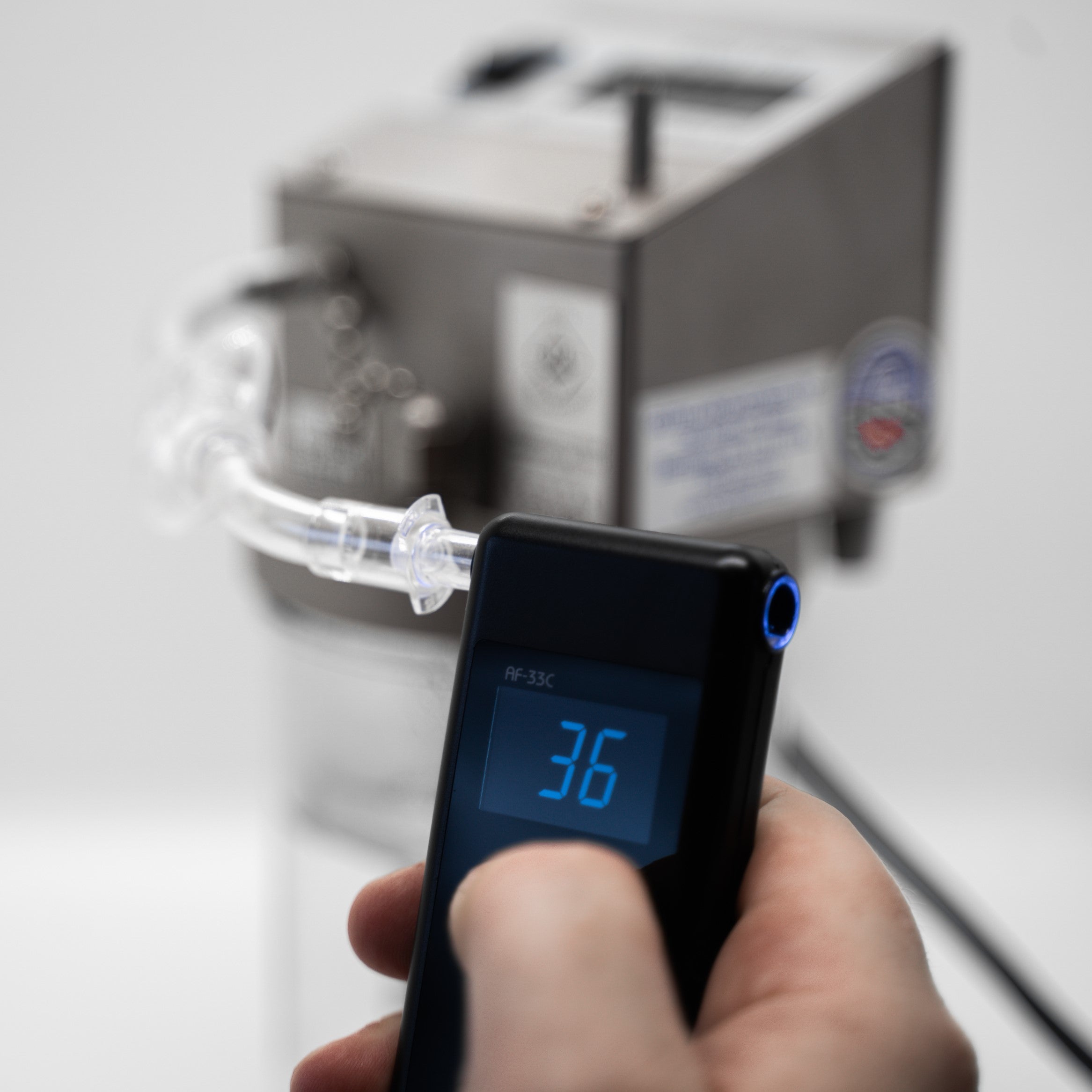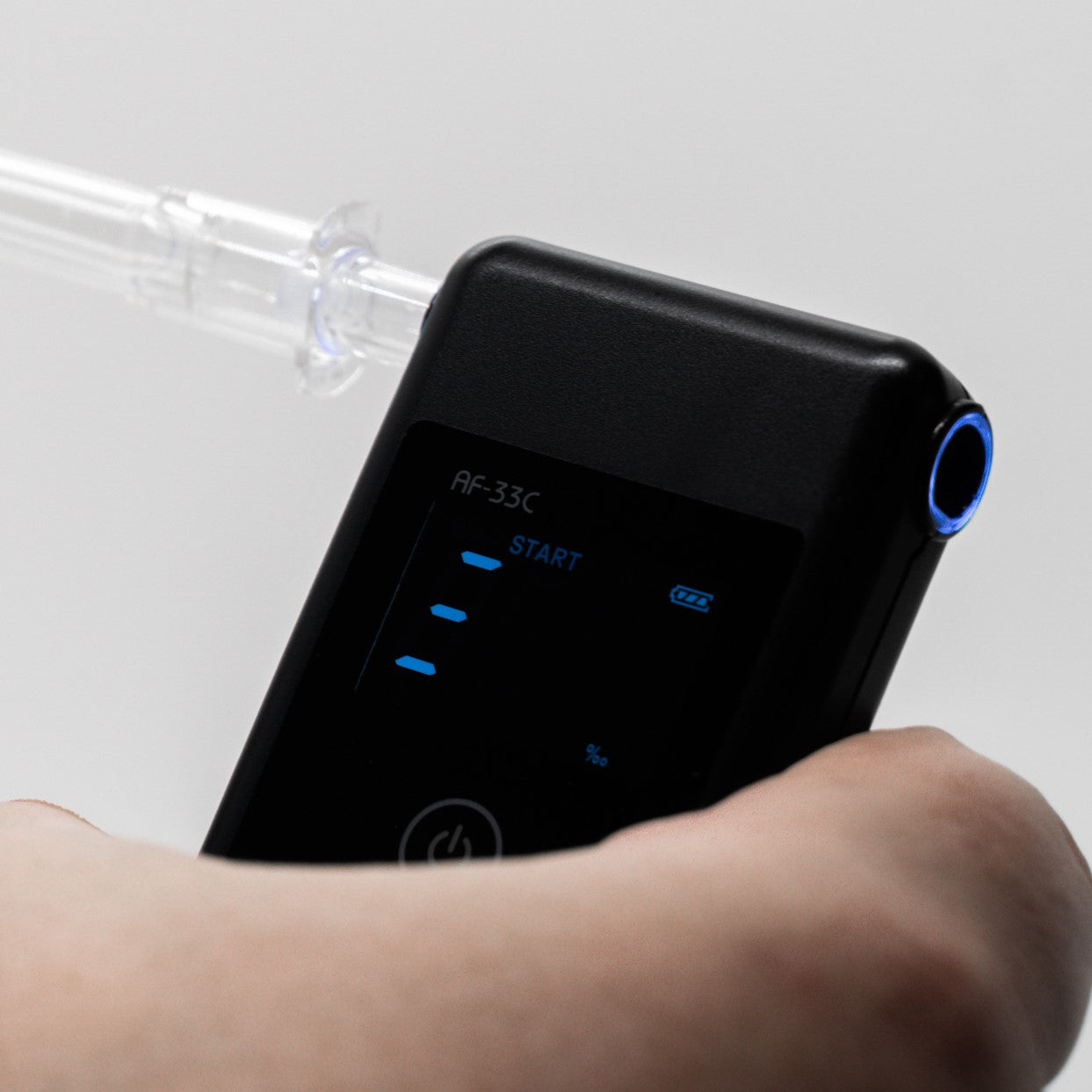 Calibration Voucher and Maintenance AlcoSafe / CA10FS / CA20F / CA30FL / AF-33C / AlcoFind / K5 / MrSafe
---
Calibration coupon for the calibration and maintenance of an AlcoSafe / AlcoFind / CA10FS / CA20F / CA30FL / K5 / MrSafe alcohol tester.
Calibration is checking and adjusting the accuracy of an alcohol tester by comparing the displayed results with a known value. For example, a known 0.5 promille BAC alcohol concentration is blown through an alcohol tester, the device is adjusted to ensure that the correct reading of 0.5 promille is displayed on the screen.
It is important to calibrate alcohol testers periodically to maintain accuracy.
Like any other analytical tool, alcohol testers need to be calibrated to ensure their accuracy. Calibration benefits aging of the sensor and other critical components. We strongly recommend that you calibrate your alcohol tester once a year or sooner.

How often to calibrate?
It varies depending on the model and usage, but it is recommended that AlcoSafe/AlkoSure breathalysers be calibrated every 300/500 tests or at least once a year (whichever comes first) (depending on the model). Also, if a large number of "high positive" (high alcohol concentration) values ​​are measured by the device, it may be necessary to perform calibration much earlier than normally recommended.

What are we doing?
* We perform a functional test
* We test and calibrate the device for the entire test range
* We use approved automated DOT "Wet Bath Simulators" for this
* We will return your calibrated alcohol tester by post

How can I return my device for calibration?
* Buy a calibration coupon for your specific device, after payment you will receive a digital invoice by email
* Send the device back to us together with a printout of the digital invoice
* Do not send mouthpieces, batteries or packaging. Best in a bubble wrap
* Describe in detail any or all other possible problems
* Preferably send by registered mail

What happens if my tester is found to be defective and needs to be repaired?
If after the calibration it appears that your device is defective, we will always contact you to tell you what the possible repair costs are. We will never start the repair without your explicit consent. If you agree to the repair, the device will be returned to you after payment of the repair costs has been made.
When purchasing a new device of equal value or higher, the calibration costs will be refunded.

Periodic calibration ensures accuracy
We recommend that you calibrate your alcohol testers every year, which gives the best measurement results.
Specifications:
| | |
| --- | --- |
| Product code | KWET |
| Colour | Does not apply |
| Dimensions | does not apply |
| For | AlcoFind, AlcoSafe, CA10FS, CA20F, CA30FL, AF-33C |
| Usage | Does not apply |
| pieces per order | does not apply |
| Brand | Perluso Webshop |
| Made-in | Belgium |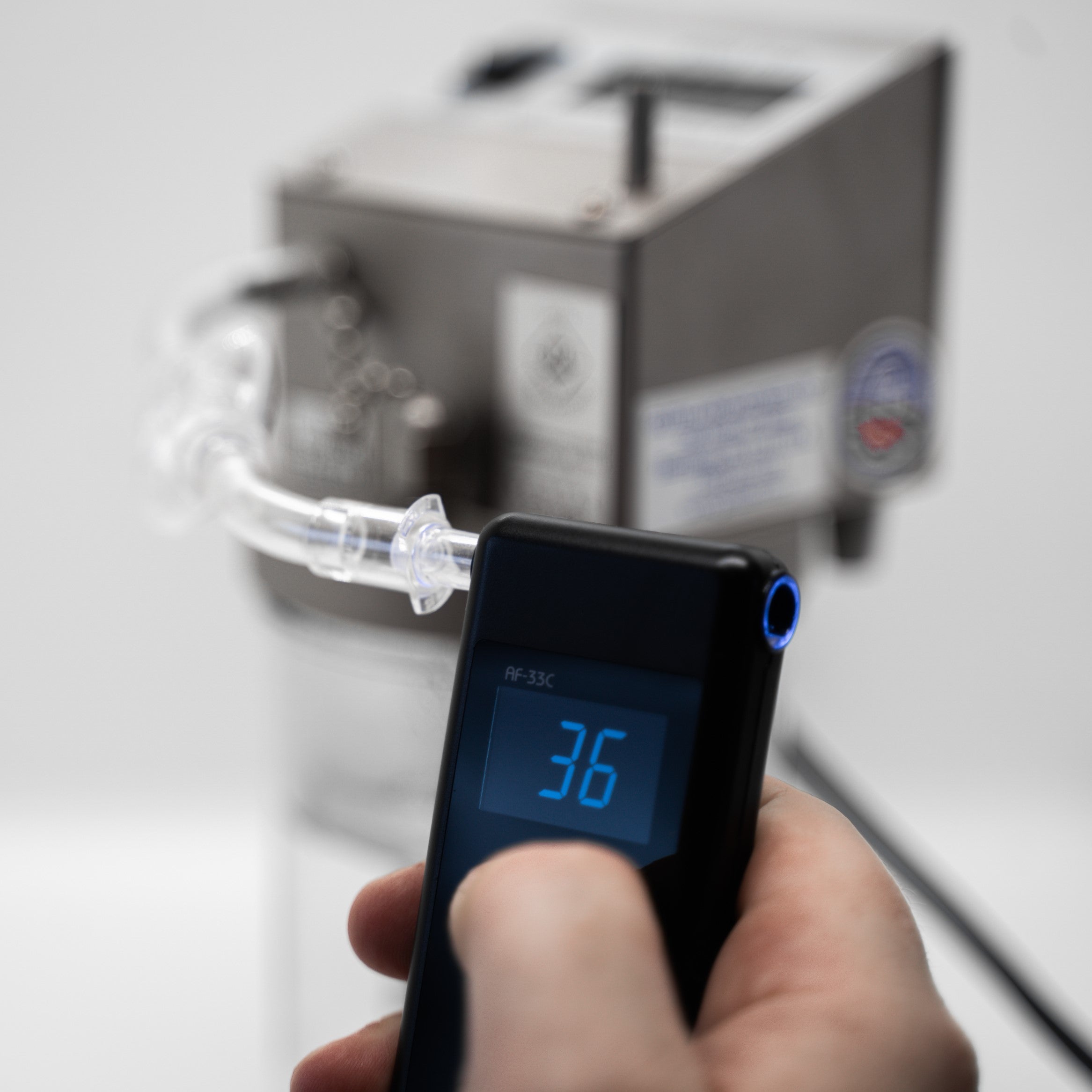 Why choose the expert in alcohol testers?
AlcoSafe.be
read more
This product has no reviews yet.
Er zijn verschillende redenen waarom iemand gevraagd kan worden om te blazen in een alcoholmeter. Dit kan gebeuren tijdens een verkeerscontrole, op het werk of zelfs in een privésituatie.