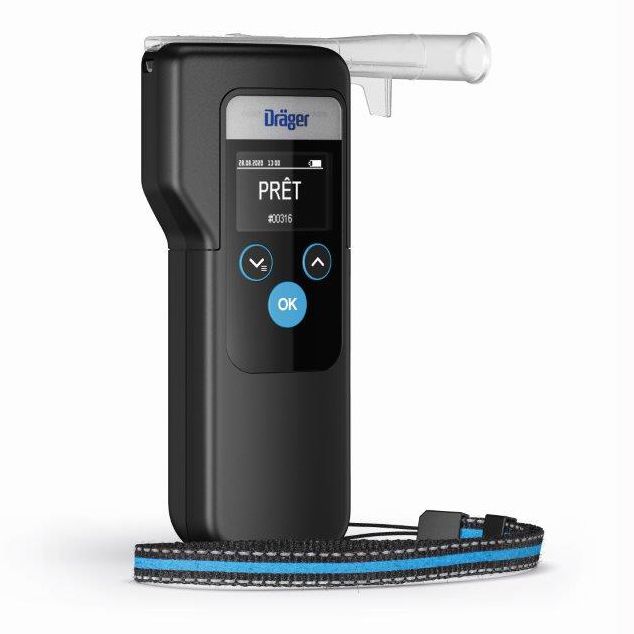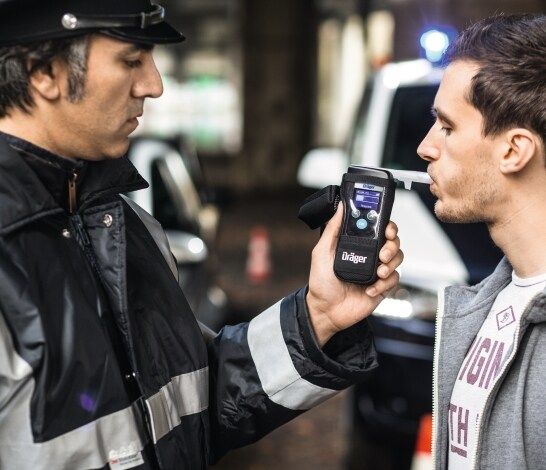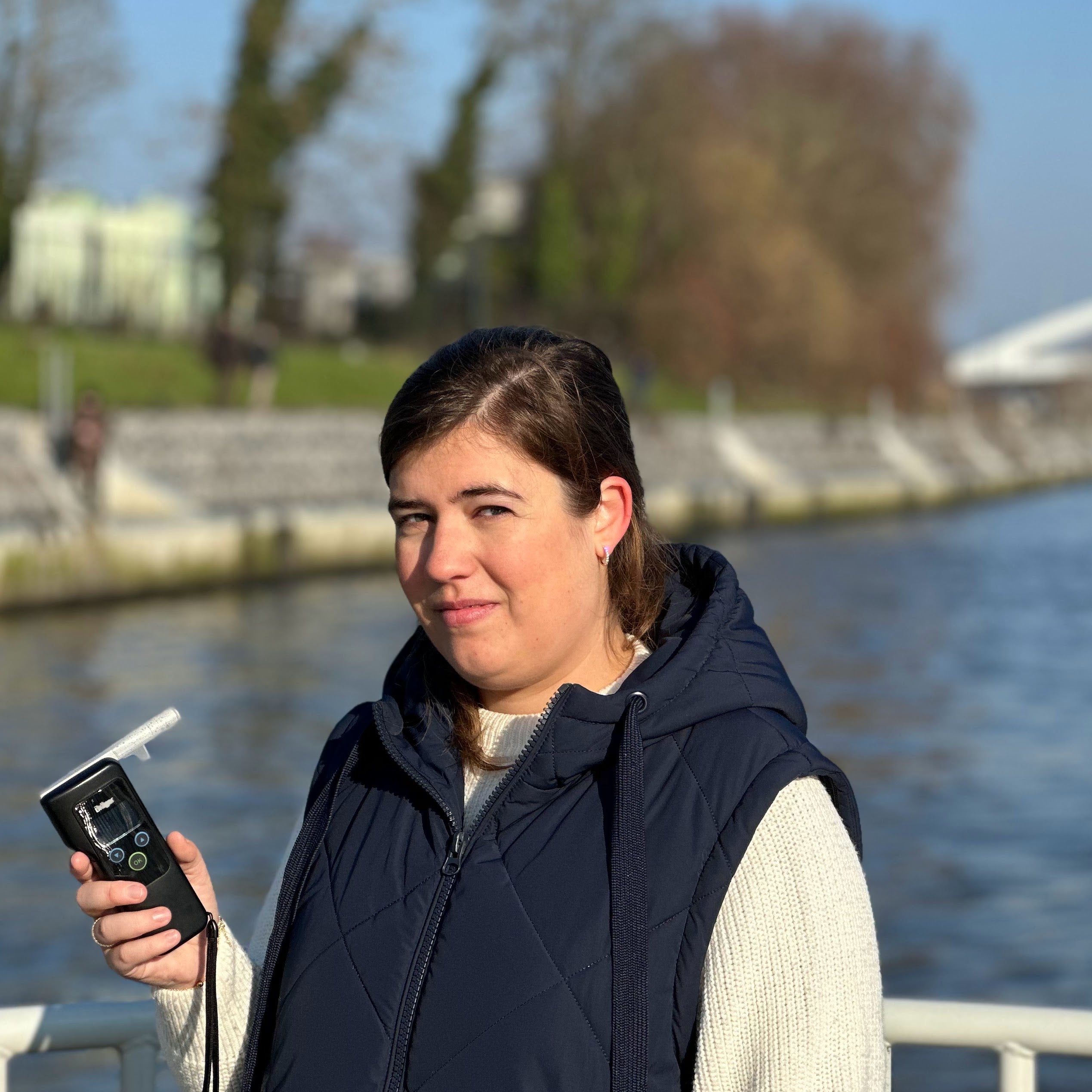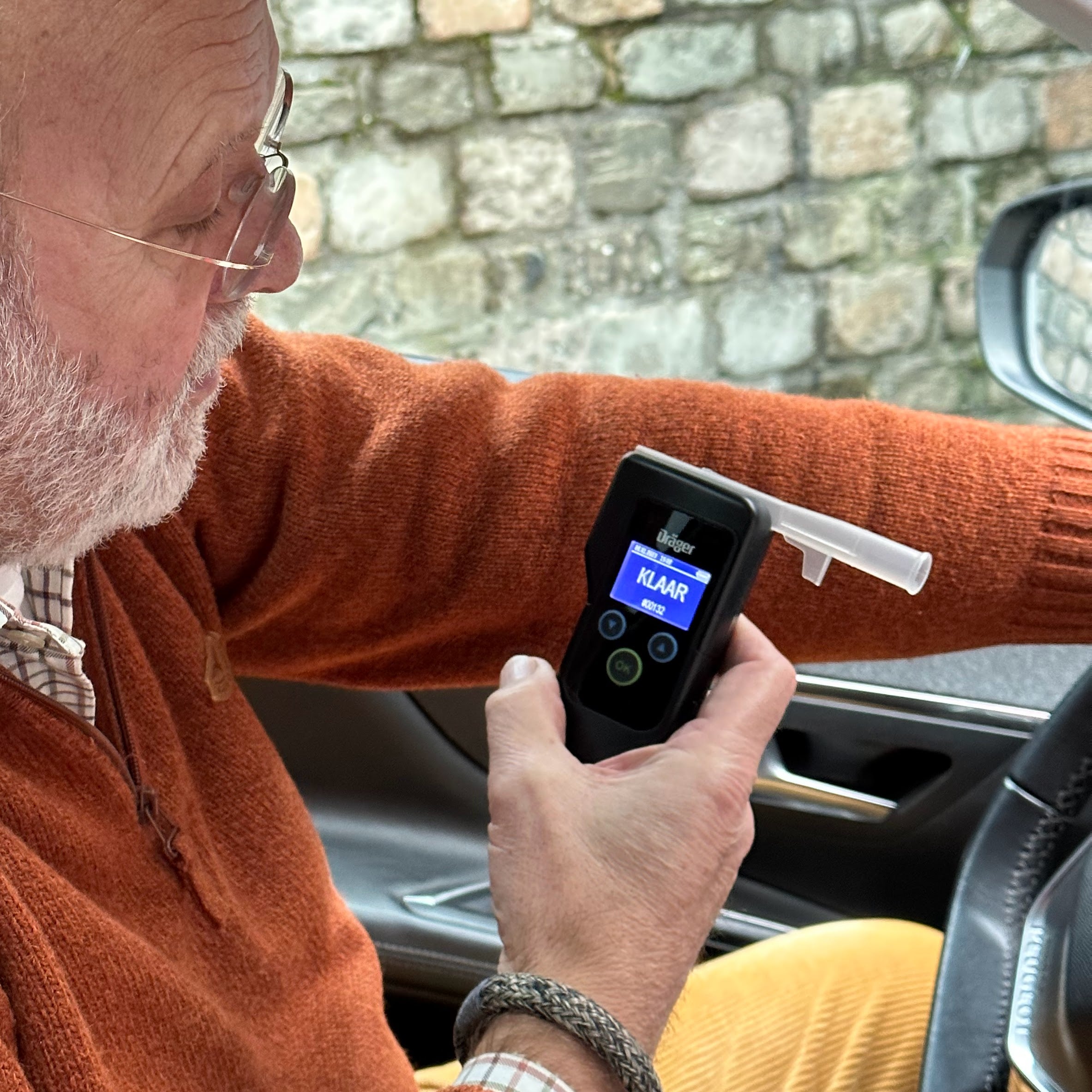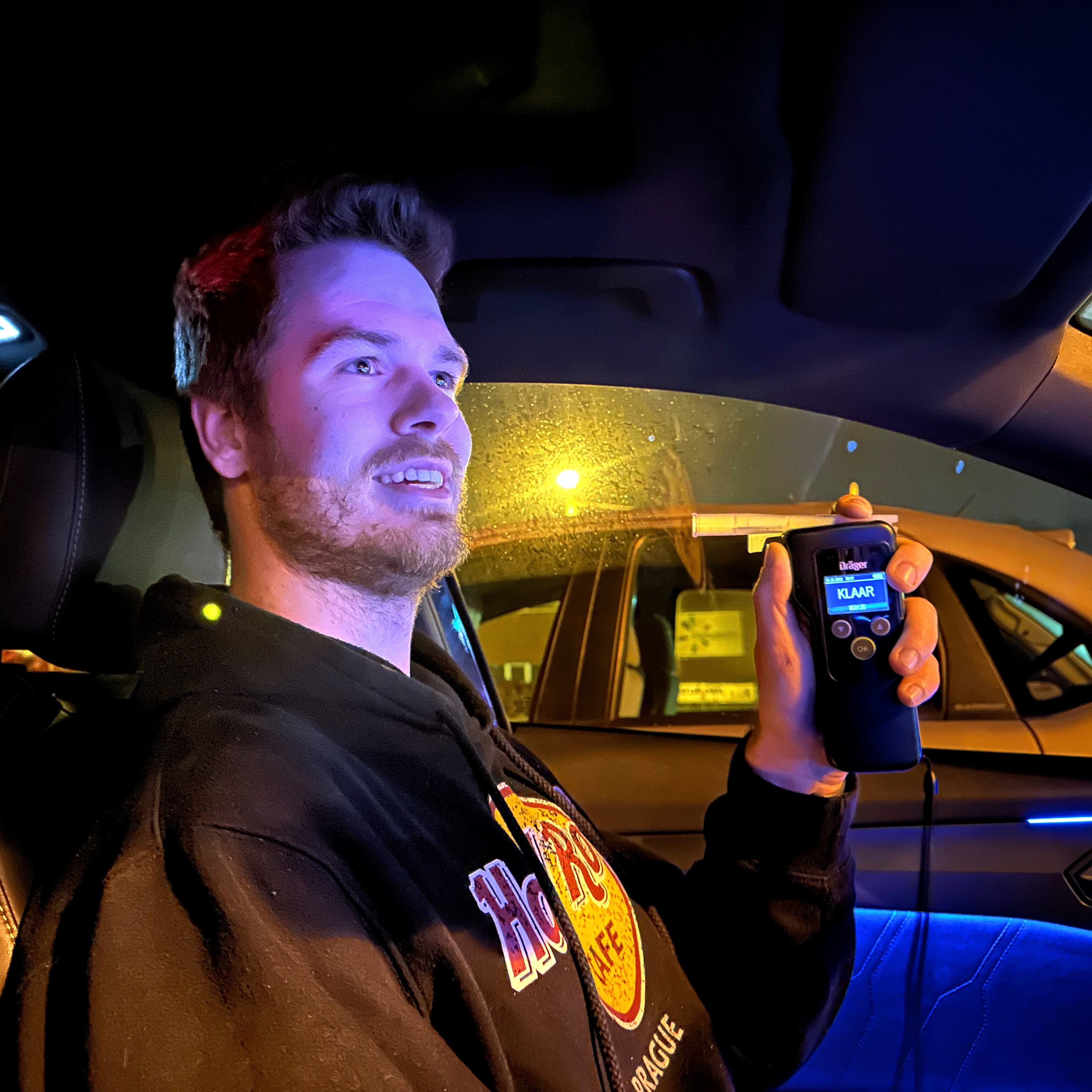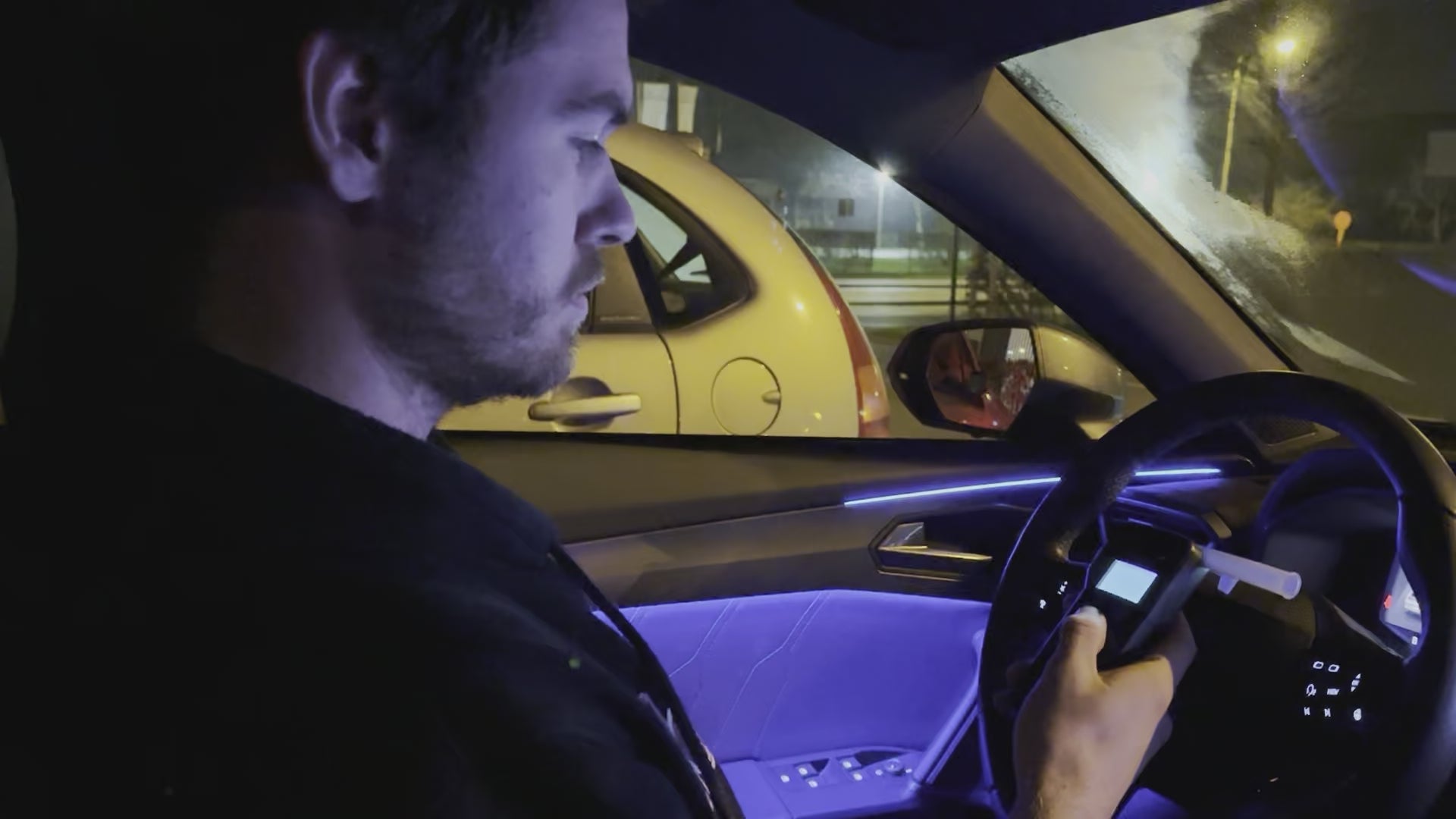 Digital breathalyser - Dräger Alcotest® A6000
---
The Dräger Alcotest® A6000 offers the private person, individual or professional user a fast and accurate analysis of a breath alcohol measurement.
Order additional mouthpieces for this product now.
Quick and easy breath alcohol testing
The device is ready for use in seconds. This means that you can perform an (active) test on a person at any time. It is also possible to measure alcohol in the ambient air (passively), in which case no mouthpiece is needed.

All functions required for a measurement are activated via the handy green OK button, while the two menu buttons are used for navigation.
Versatile and robust
The proven electrochemical Dräger Sensor in the Alcotest A6000 is characterized by its very fast response times and a long service interval. The device is extremely accurate and reliable. The analysis is reliable even at temperatures from -5 to +50 °C. Even with a high alcohol content, the sensor delivers a fast and reliable result, both for active and passive measurements.
High operating comfort
Dealing with people who are under the influence requires a high degree of concentration. The intuitive operation of the device is an important aspect for ease of use and smooth alcohol measurements.

All measuring functions can be operated with just one button to make the test even easier. The clear text messages on the large illuminated display guide you flawlessly through the alcohol measurement. An LED and acoustic signaling support the display on the display and indicate the end of a measurement. The two menu keys are used to navigate through the menu. For example, you can view the latest results.
Simple and hygienic: the slide'n'click mouthpiece
The advanced product design meets all requirements for a quick, easy and hygienic breath alcohol test: the shape of the slide'n'click mouthpiece ensures intuitive correct placement, even in the dark. After changing the mouthpiece, the Alcotest 6000 is immediately ready for use. Furthermore, the device is designed to consistently detect any manipulation attempts: the air outlet cannot be closed off, preventing attempts to manipulate the device during a breath test.

Thanks to a spacer on the mouthpiece, the lips of the test person do not come into contact with the housing of the test device. The spacer can also be used to remove the mouthpiece.
Watch the video here:
Specifications:
| | |
| --- | --- |
| Product code | A6000 |
| Brand | Drager |
| Certificate | CE Mark = Directive 2014/30/EU (Electromagnetic Compatibility), EN 15964, NHTSA, FDA compliant, depending on configuration, EN 60068-2-27, EN 60068-2-6, EN 60068-2-64 |
| BAC(Blood Alcohol Concentration) | 0.00 to 5.00 ‰ (amount of ethanol per blood volume or blood volume at 20°C and 1013 hPA) |
| Power supply | 1 x 3V CR123A |
| Batteries included | Yes |
| Guarantee | 1 year factory warranty |
| Accuracy | Accuracy to 1 ‰ = ± 0.05 ‰ |
| Alarm level | 0.5‰ |
| Dimensions | 50/60mm x 141mm x 31mm |
| Display language | Changeable |
| Sensor type | Electro-chemical fuel cell sensor |
| Display | ‰ (promille) or mg/l |
| Alarm signal | Sound signal, Flashing screen |
| Calibration | 1 x per year |
| Recommended users | companies and SMEs, cafes and restaurants, drivers, discotheques, doctors, liquor stations, festivals, general public, hospitals and clinics, within the framework of CAO 100, youth movements, medical centers, organisers, parents, personal use, prevention workers, private persons of young to old, professional drivers, driving schools, schools, transport sector, demanding individuals, self-test |
| Pre workout | 2 seconds |
| Mouthpieces supplied free of charge | 3 |
| blowing time | few seconds |
| Low battery indication | Yes |
| Screen | LCD |
| Auto Power Off | Yes |
| Colour | Black |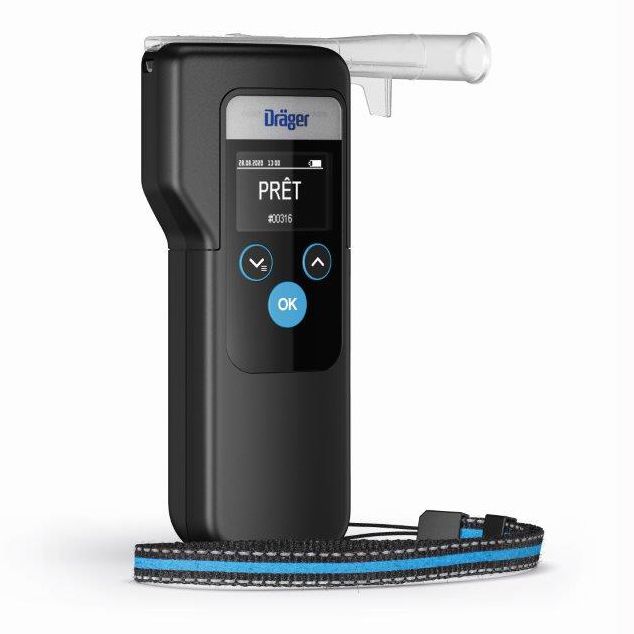 Why choose the expert in alcohol testers?
AlcoSafe.be
read more
This product is rated 5.0 of 5.0 stars.
It has received 1 review.
Er zijn verschillende redenen waarom iemand gevraagd kan worden om te blazen in een alcoholmeter. Dit kan gebeuren tijdens een verkeerscontrole, op het werk of zelfs in een privésituatie.