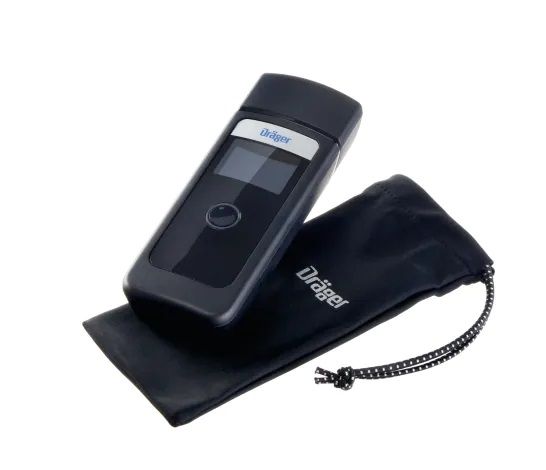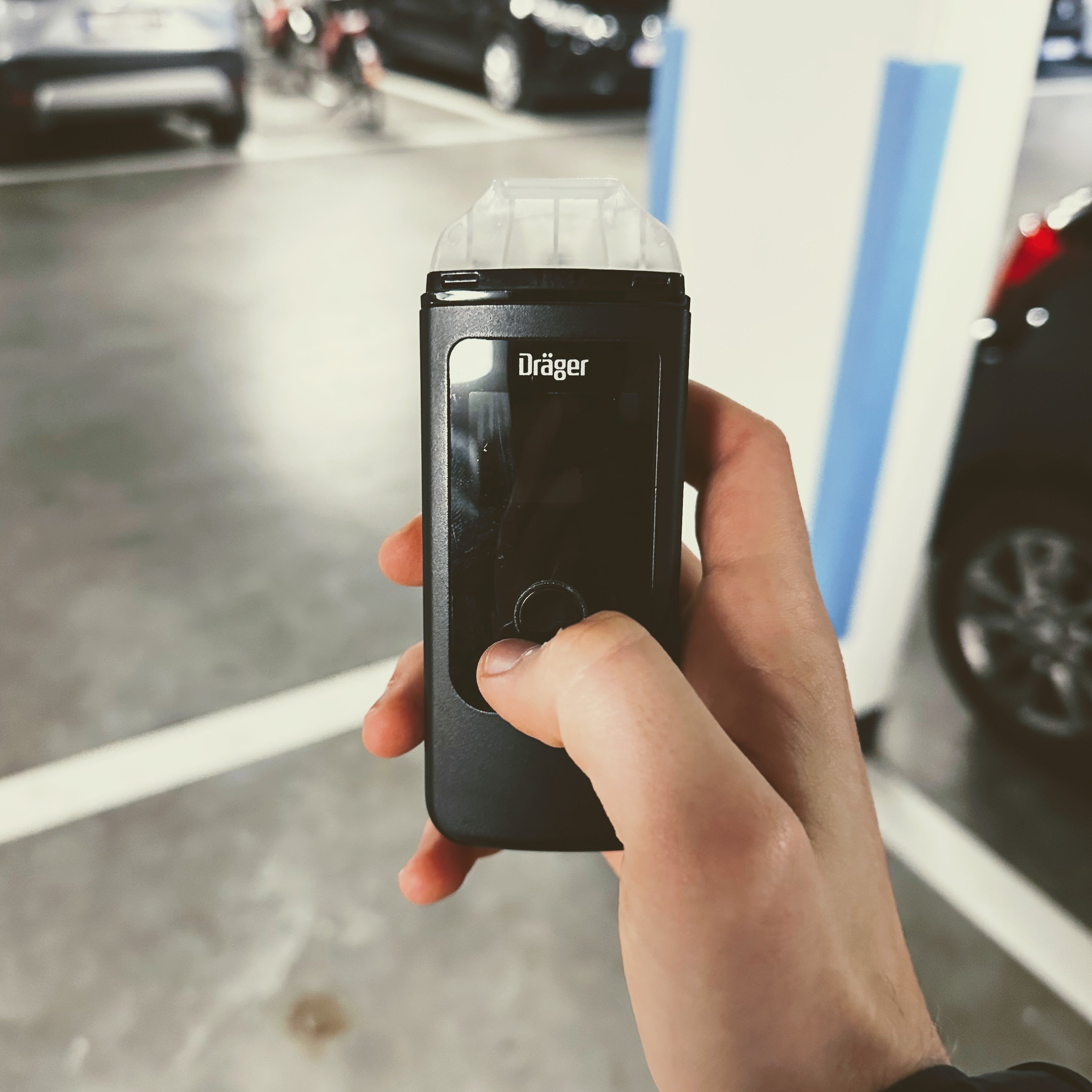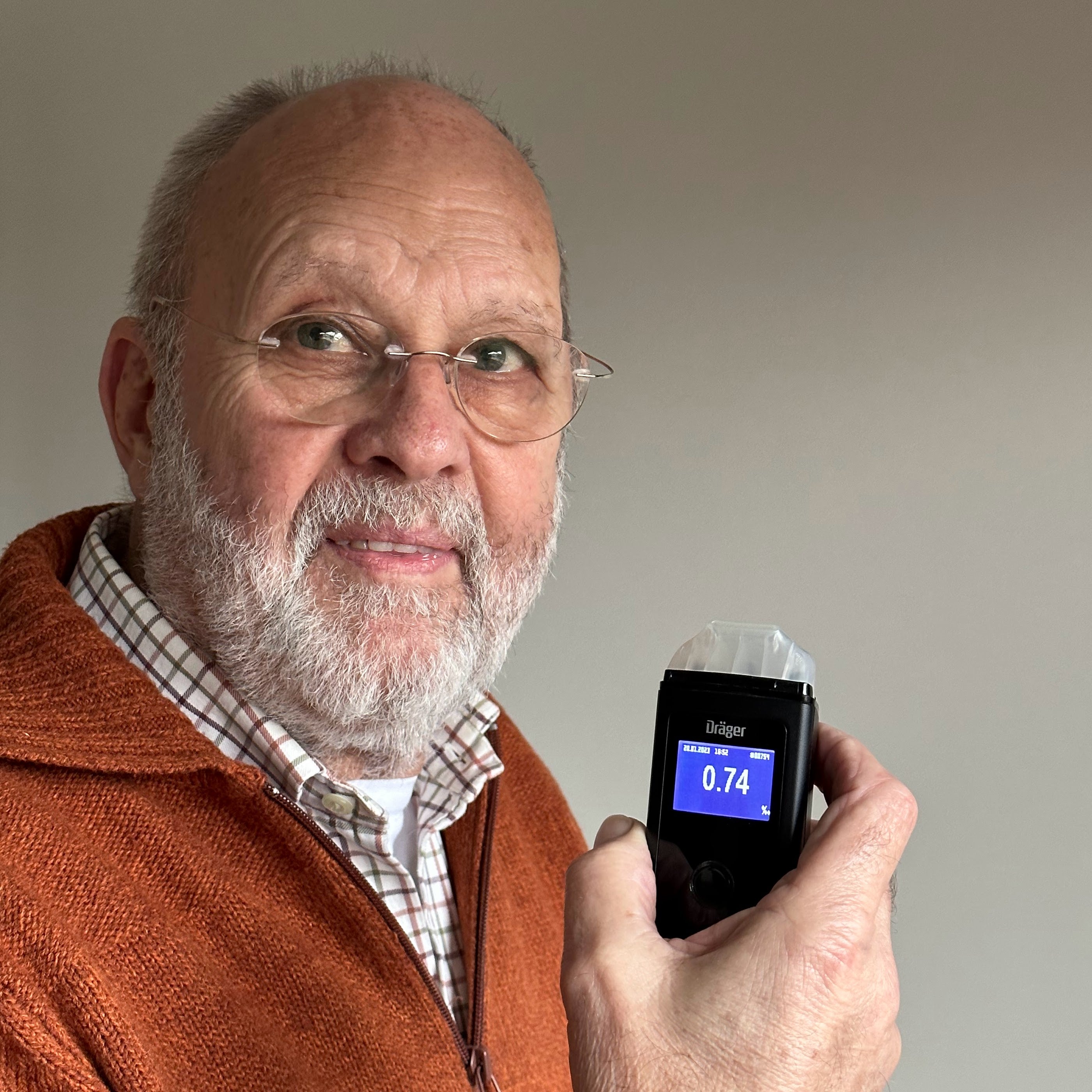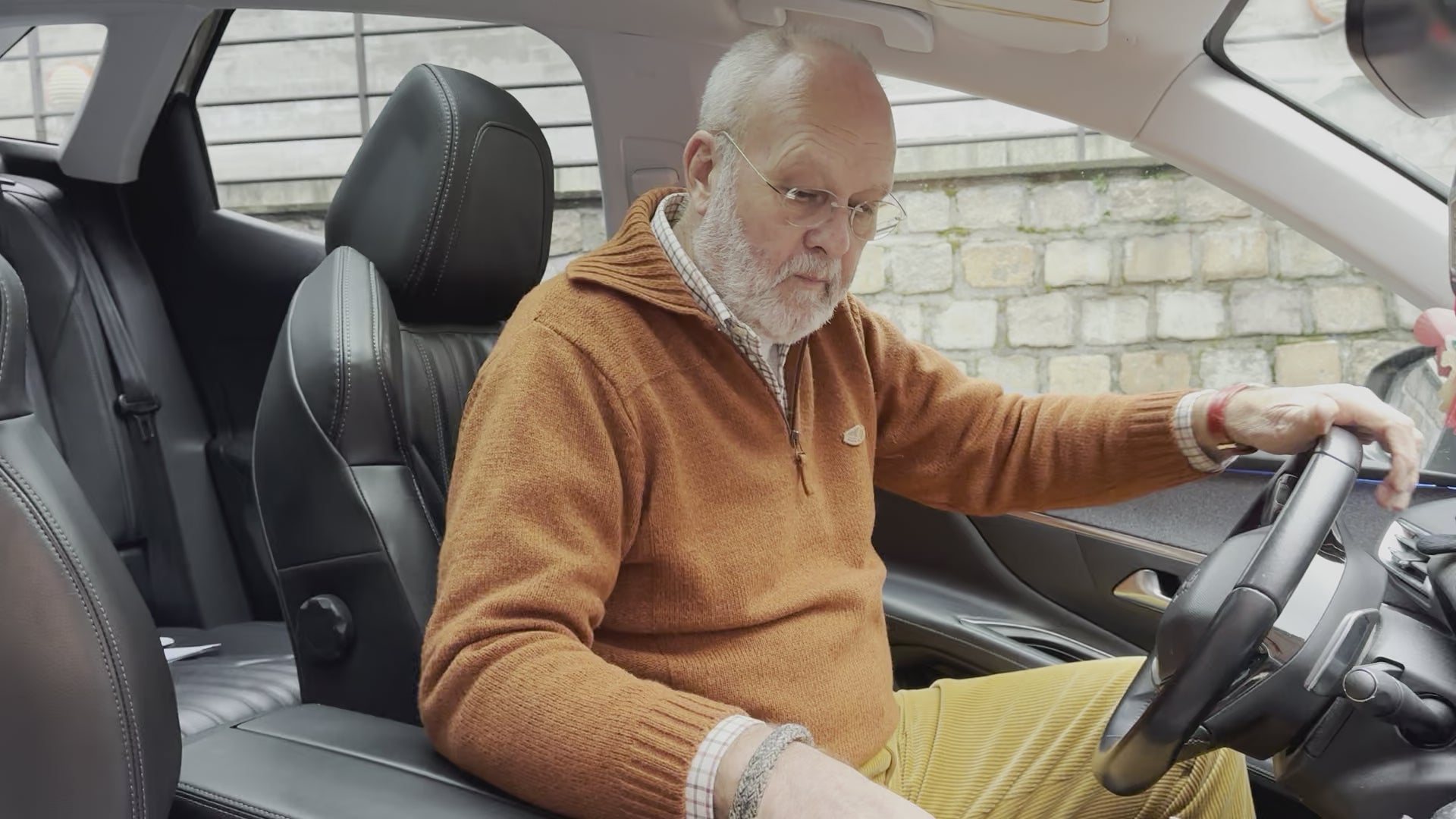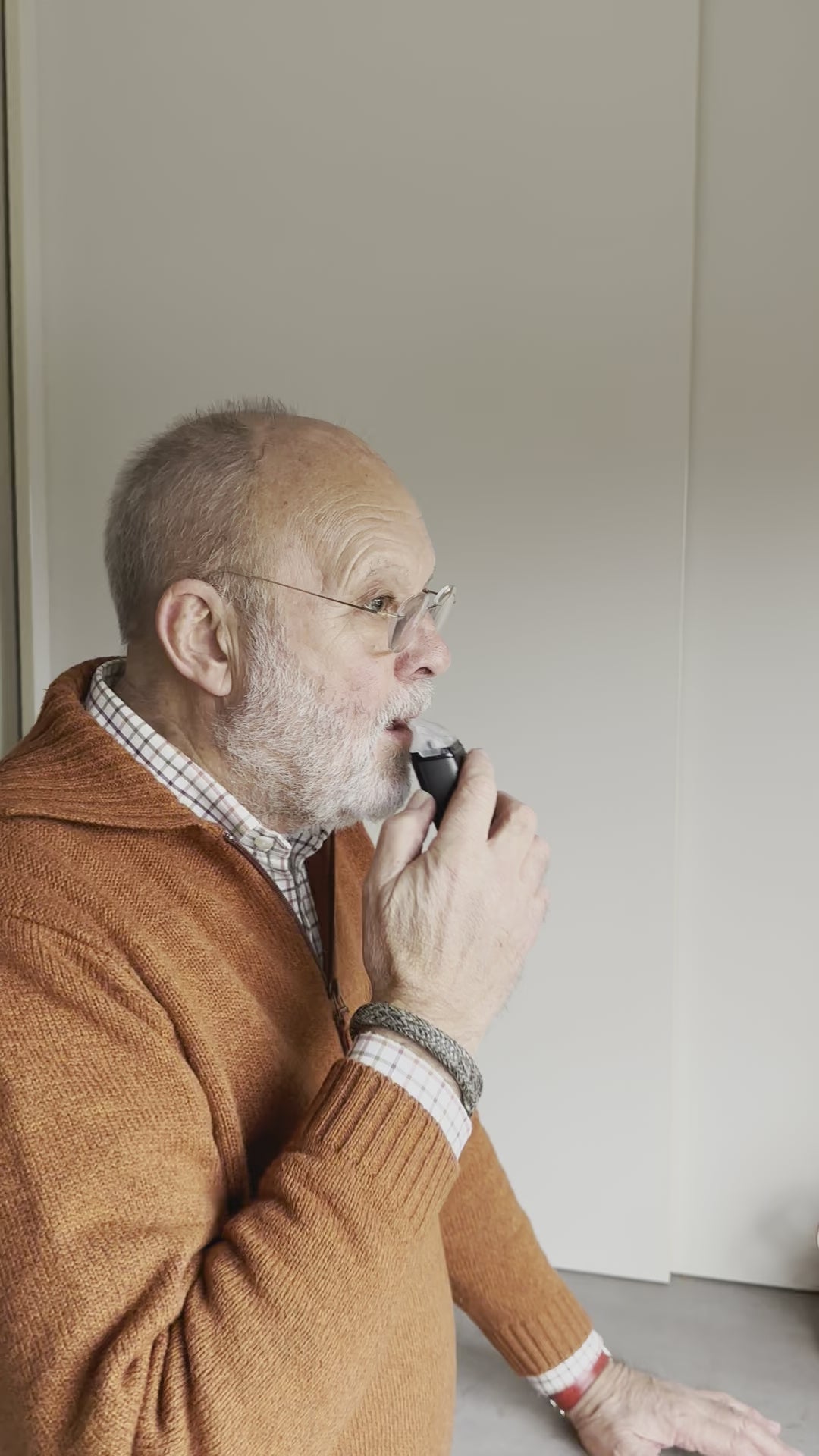 Digital breathalyser - Dräger Alcotest® A4000
---
The Dräger Alcotest
®
4000 is a breath alcohol measuring instrument for private use. The device offers the possibility to test the alcohol content in a reliable way. In this way a good indication can be obtained whether one is not or is still under the influence. This is ensured by the reliable and extremely accurate measurement technology that is also used by the police.
Order additional mouthpieces for this product now.
Advantages of the Dräger Alcotest® 4000:
Is it safe to drive or work
No one wants to be involved in an accident, let alone be the cause. Have you been drinking and are you wondering if the alcohol concentration in your blood is above or below the limit? Do you want to know if you are still under the influence of the alcohol consumption of the previous evening? People often discover too late that there is still residual alcohol in their body, with all the consequences that entails. With the Dräger Alcotest 4000 you can test yourself at any time whether it is safe to participate in traffic or to start high-risk activities.​
Fast and reliable alcohol tester
After a business lunch, at a party or the next morning: thanks to the DrägerSensor you always get an accurate result when measuring the residual alcohol content. The measuring function is easy to operate with the illuminated function key. Optional acoustic signals provide additional information. The device is ready for use within seconds and the breath test can be performed immediately. The same function key is also used for menu navigation.​
Interchangeable mouthpiece
The mouthpiece is intuitive to use and is protected by a hood. A new mouthpiece must be used per test person. Additional nozzles are available as accessories. The air channel directs the exhaled air over the device, and only a small portion of this breathing air is used for analysis. This ensures that there is no residual alcohol in the device and that all measurements are accurate and reliable. This method is also used by the police, for example during alcohol checks.​
Always ready to use
On cold winter nights or hot summer days: the device is ready for use almost immediately. The temperature range for taking measurements is -5 °C to +50 °C.​
Handy and unobtrusive
Thanks to its compact dimensions, the Dräger Alcotest 4000 simply fits in a trouser or vest pocket. You can turn the sound on and off. Discreet to use, wherever you are.​
Designed for years of use
The Alcotest 4000 meets the strictest quality standards. Regular calibration of the instrument ensures that the measurement technology continues to work accurately in the long term. The support of Dräger's worldwide, regionally available service network ensures that you can use the device for years to come.​
Proven in practice for more than 65 years: the measurement technology used by the police
Dräger has been one of the global market leaders and professional supplier of breath alcohol measuring equipment for the police and industry for over 65 years. The measurement technology in the Alcotest 4000 is identical to the devices used for high-precision breath alcohol testing.
Continuous developments in technology have made the Alcotest 4000 unrivaled in speed and reliability. Every year, more than 30 million alcohol tests are performed worldwide with Dräger hand-held instruments.​
Dräger Alcotest® 4000 accessories for sale further in the webshop | Mouthpieces per 5 spare mouthpieces. Hygienic and individually packaged.
Watch the video here:
Specifications:
| | |
| --- | --- |
| Product code | A4000 |
| Brand | Drager |
| Certificate | CE, EN 15964, NHTSA, FDA compliant, depending on configuration, EN 60068-2-64, US FDA approved |
| BAC(Blood Alcohol Concentration) | 0.00 to 5.00 ‰ (amount of ethanol per blood volume or blood volume at 20°C and 1013 hPa) |
| Power supply | 1 x 3V CR123A |
| Batteries included | Yes |
| Guarantee | 1 year factory warranty |
| Accuracy | to 1.00 ‰ = 0.017 ‰ |
| Alarm level | 0.5‰ |
| Dimensions | 50mm x 133mm x 29mm (WxHxD) |
| Display language | Changeable |
| Sensor type | Electro-chemical fuel cell sensor |
| Display | ‰ (promille) or mg/l |
| Alarm signal | Sound signal, Flashing screen |
| Calibration | 1 x per year |
| Recommended users | Private individuals, concerned parents, personal use, professional drivers, transport sector, demanding individuals, self-test |
| Pre workout | few seconds |
| Mouthpieces supplied free of charge | 3 |
| blowing time | 2 seconds |
| Low battery indication | Yes |
| Auto Power Off | Yes |
| Colour | Black |
Why choose the expert in alcohol testers?
AlcoSafe.be
read more
This product is rated 4.0 of 5.0 stars.
It has received 1 review.
Er zijn verschillende redenen waarom iemand gevraagd kan worden om te blazen in een alcoholmeter. Dit kan gebeuren tijdens een verkeerscontrole, op het werk of zelfs in een privésituatie.